It's easy to incorporate digital credentials into highered programs using the integration between the Acclaim Platform and Canvas. The integration enables Canvas LMS users to automatically issue digital credentials to learners based on specific criteria within Canvas, saving faculty time and resources.
Integration Highlights
Efficient workflow to issue digital badges within the Canvas LMS
Automatically issue a digital badge for completing a Canvas Module
Automatically issue a digital badge for completing a Canvas Assignment
Set badge issuing criteria based on minimum passing grade
Earners manage their digital badges on Credly's Acclaim platform, where they have access to tools and resources to shape their learning pathways.
Integration installed in an organization's Canvas instance as LTI (Learning Tools Interoperability) and OAuth application
Manage large, college-wide badging programs with segmentation, roles, and admin rights.
Automate digital badge issuing from within Canvas
Issue a badge when an assignment or module is completed
Save time for faculty and staff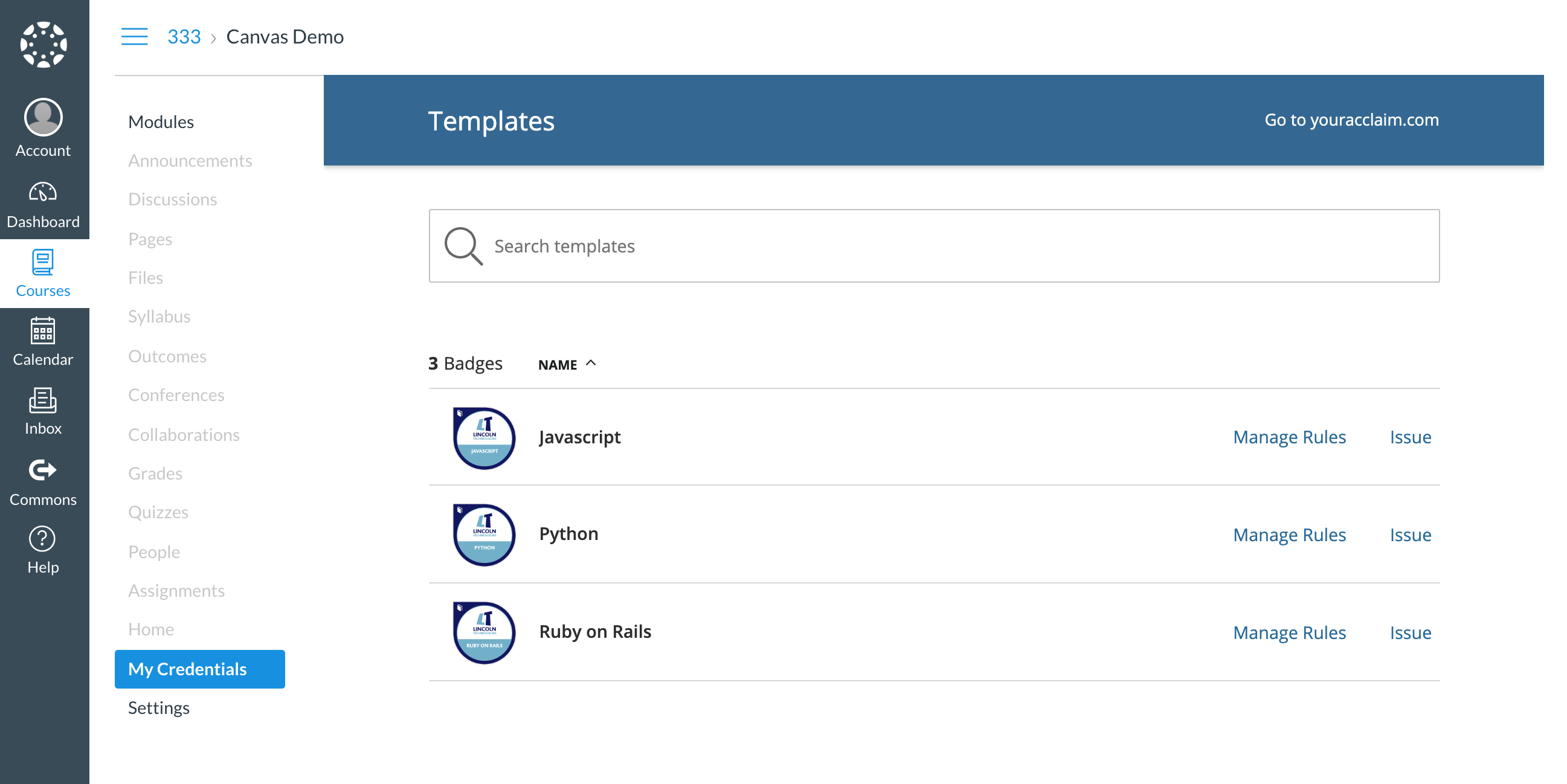 Podcast
Credly's VP of Technology, Alexander Hripak, explains the integration between Credly's Acclaim platform and Canvas.