Assess, Transform, Master:
Your Journey to Credentialing Success
Embark on a journey of transformation with our Credentialing Mastery Assessment. Whether you're an experienced credentialing program leader, or just starting out and facing roadblocks, this assessment is your key to success.
Our assessment thoroughly analyzes three key areas of your organization's credentialing strategy: foundation, delivery, and sustainability & scalability. This will be followed by a detailed and personalized report with rich resources to help you transform, adapt, and lead your way to mastering the world of credentialing excellence.
Take the assessment below that aligns with your current scenario.
Why Should You Take the Assessment?
Comprehensive Readiness: Assess your preparedness for credentialing excellence, whether you're running a program or in the planning stages.

Personalized Pathways:

Our assessment results provide tailored content, simplifying your journey towards credentialing mastery.

Expert Insights:

Gain access to invaluable insights, such as customer success stories and resources crafted by credentialing experts from our programs and courses valued at $1,000, to support your evolving needs in today's dynamic environment.

Guidance for Non-Linear Journey:

Recognizing that your journey may not always follow a linear trajectory, we provide support to navigate the intricacies and complexities along the way.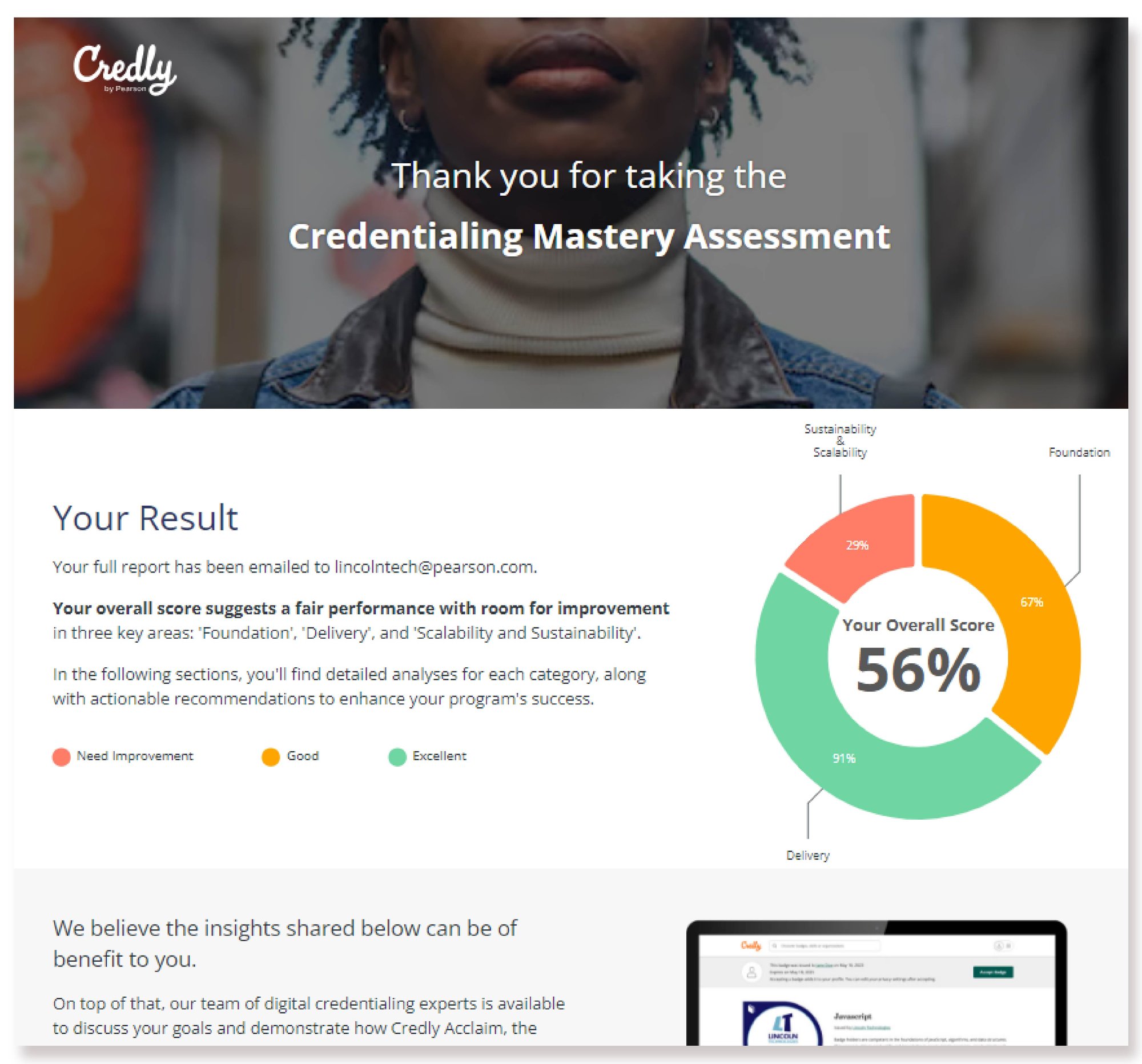 The Assessment Approach
To truly understand your credentialing strategy, our assessment will analyze the following areas. A detailed report will be available after the assessment that provides a breakdown of your strategy's performance in each area.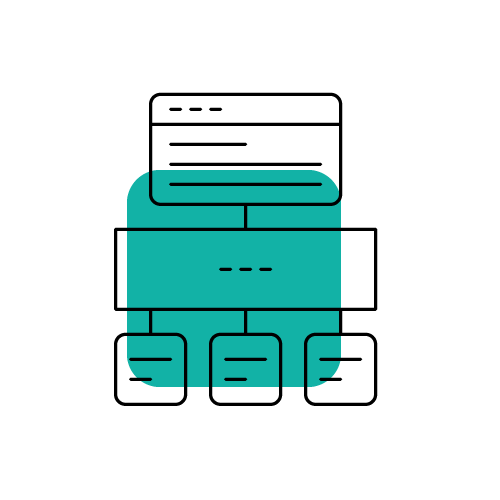 Foundation
We explore essential factors driving your credentialing initiative, including governance structure, program goals, and metrics for measuring success.
Delivery
We delve into the use of technology, marketing plans, security measures, and troubleshooting processes to evaluate delivery efficiency and effectiveness.
Sustainability & Scalability
We will focus on factors such as your approach to program evaluation and your readiness for continuous improvement to assess your program's ability to grow and adapt over time.
Who is Credly by Pearson?
Credly by Pearson hosts the largest and most-connected digital credential network. You can rely on us to support your journey in credentialing with cutting-edge resources through our leading digital credentialing platform.
Credentials earned and managed
Digital credentials shared every month
Organizations using Credly Acclaim