Our Approach to Metadata Mapping

The digital credentials issued on the Acclaim platform are career-worthy achievements. We believe high-value, high-quality digital credentials will drive high-quality outcomes for issuers and earners, and when we think of these credentials, it typically checks these boxes:
The digital credential comes from a reputable source.
The digital credential speaks to a skill or knowledge that was verified (assessed).
Employers or others who make important decisions would be looking for people with that credential or those skills represented by the credential.
The requirements for the digital credential are transparent.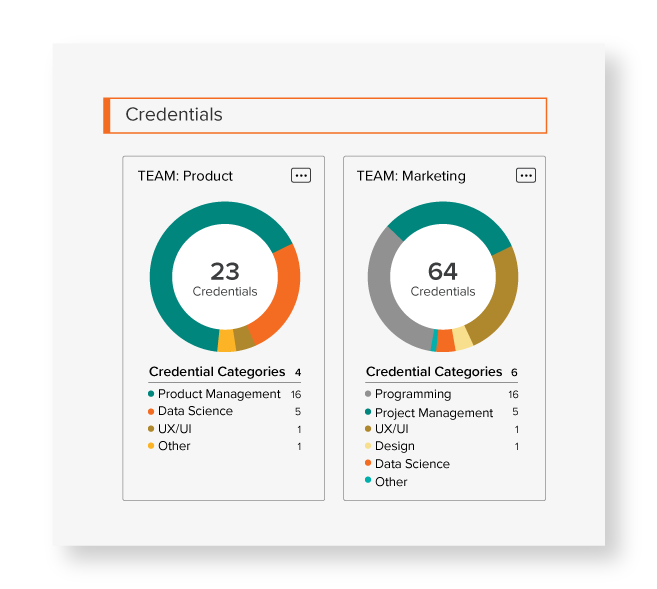 The Value of High Quality Metadata
In addition to the attributes listed above, a vital part of a quality digital credential is its metadata. Metadata mapping connects the credential with what the earners are capable of doing after earning the badge, along with the requirements to earn it, and why employers should care about it. The quality of the digital credential is determined by the following information:
Description
The description of a digital credential should explain what the individual knows or can do because they've earned this achievement.
Earning Criteria
This speaks to how and what was used to evaluate the achievement. Did the earner have to pass an exam or complete a required course?
Skills
Often these skills are what differentiate one credential from another. The visual appearance of clear, concise skills amplifies the value.
Get Started Today
Our team of experts can help you develop digital credentials backed by robust metadata. Metadata mapping not only provides a pathway for the next steps an earner can take to continue their journey, but it ultimately serves your organization, too, as earners share their proud achievements and others come to you for the same opportunities! Schedule a demo with us to learn more.