Customizable

and printable certificate in

a few

steps
Create certificates
Create certificates with Acclaim's template or craft custom ones featuring dynamic elements
Use our template
Start today by customizing Acclaim's template color
Make it yours
Highlight your brand with a personalized certificate background and incorporate your organization's logo
Stay verified
Boost your digital credentials' significance by adding a verification URL
Get creative
Create as many custom designs as needed
Celebrate earner's success
Craft a printable certificate your earners are proud to share with ease
Full control over your brand

With our certificate maker, organizations have full creative control over their branding, content, and design. The user-friendly platform allows for easy customization and the ability to add dynamic content all at the organization's convenience.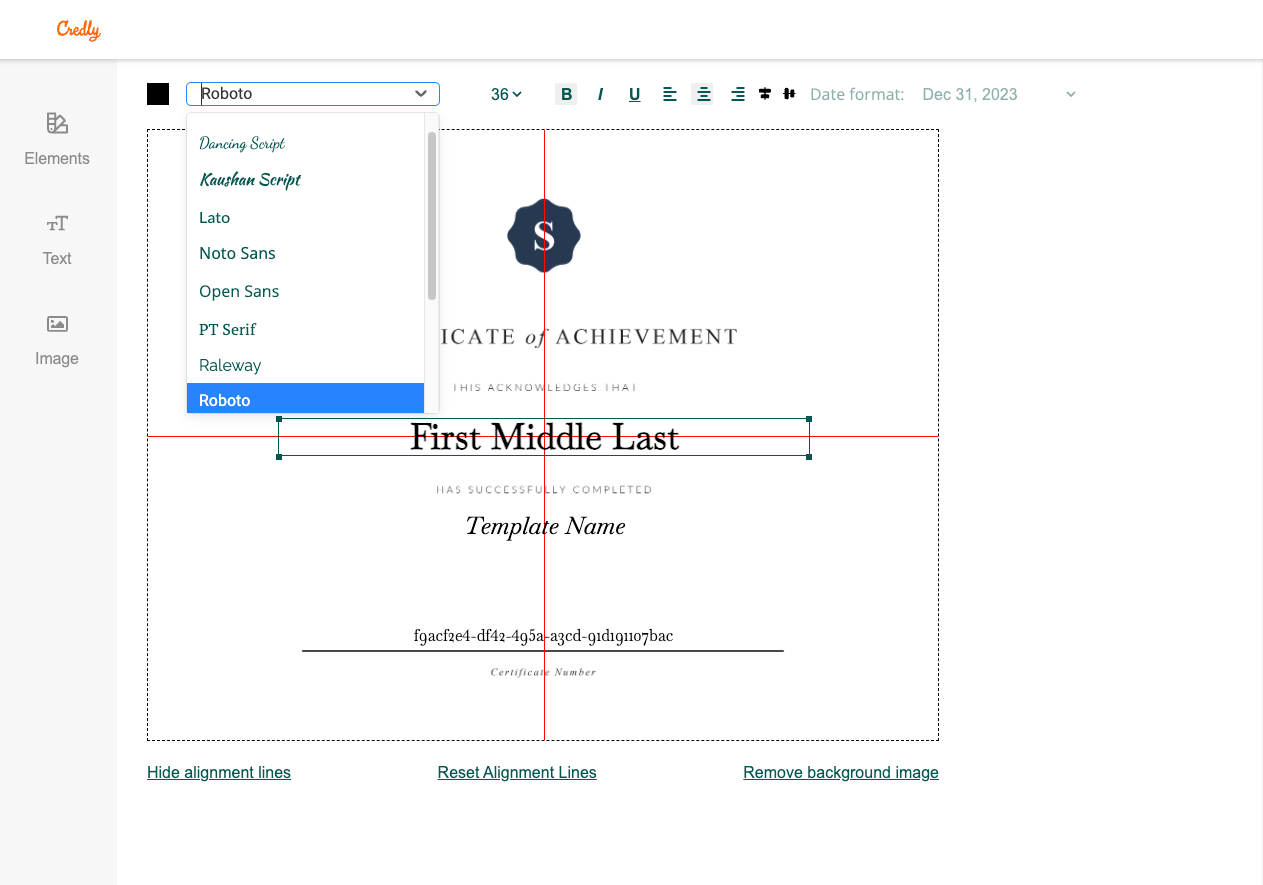 Easy implementation
Issuers can choose from an existing Acclaim certificate design or create custom paper certificates. Organizations have complete control over the certificate design at the template level and can grant permissions for earners to download and print their badge certificates.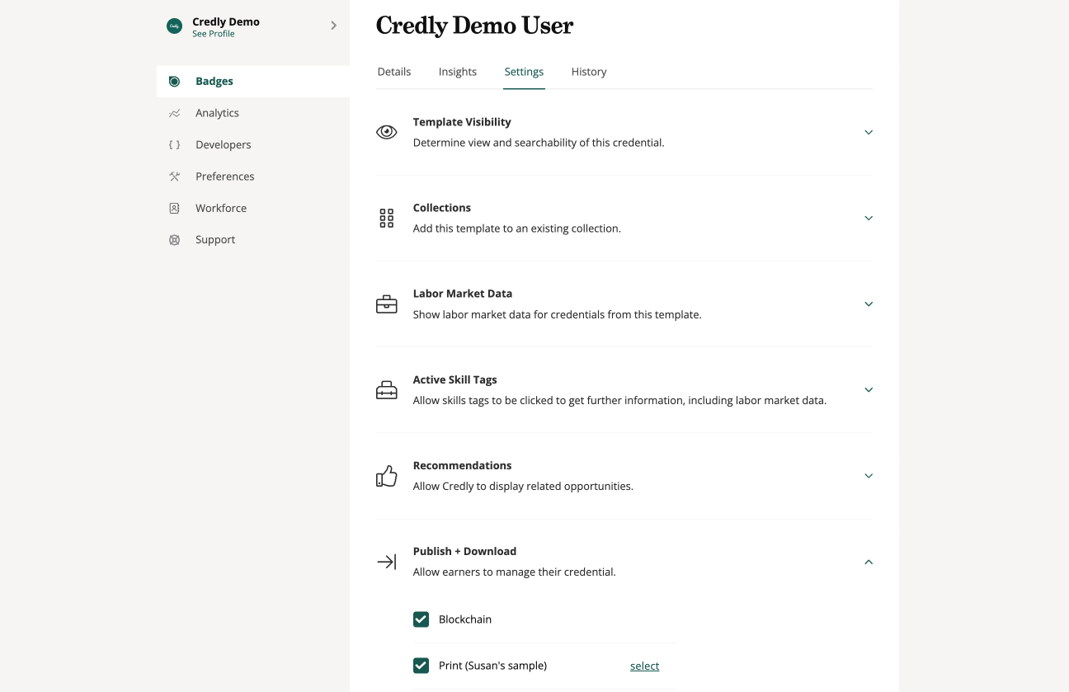 Supporting the different needs
We are committed to providing high-quality, genuine digital badges within its network. Organizations that rely on printed certificates to showcase their business practices now have the freedom to design their own certificates.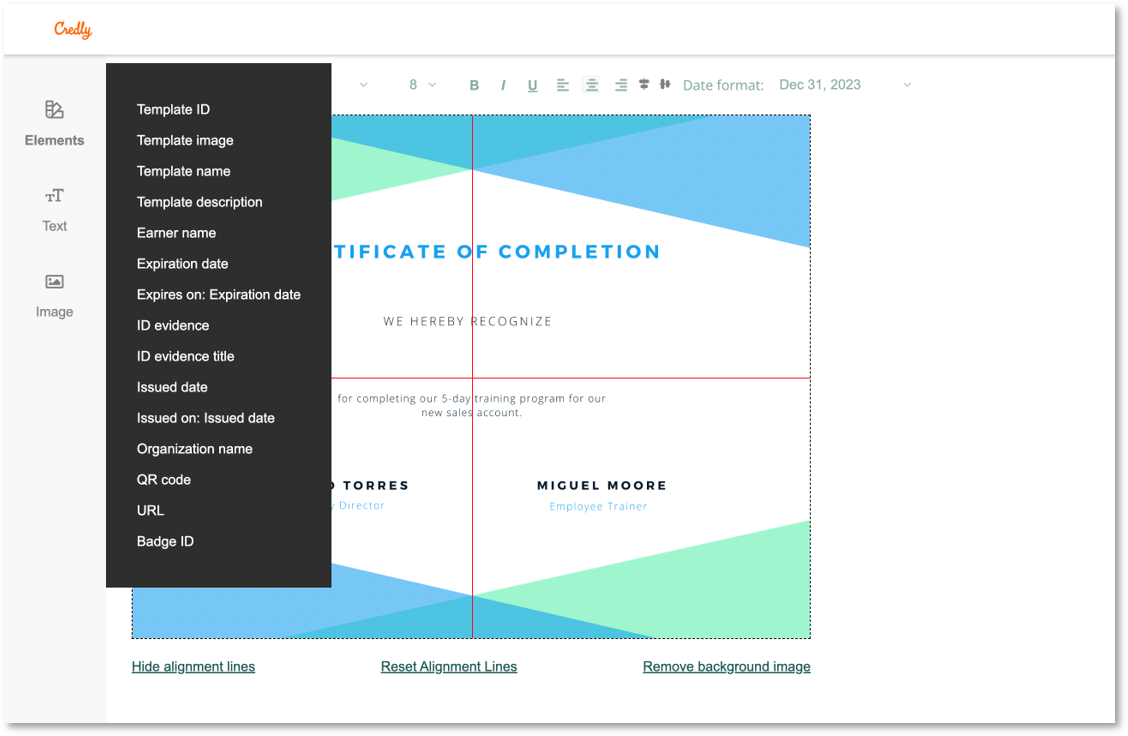 Maximizing Achievements with High-Quality Digital Credentials
The Acclaim platform offers digital credentials for significant professional achievements. Adding a customizable paper certificate with a dynamic badge empowers earners to share their accomplishments beyond digital platforms.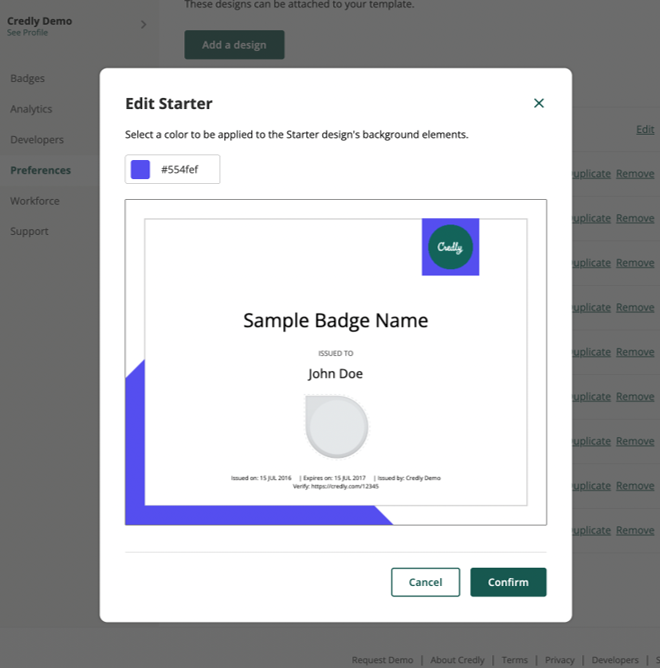 Get Started with
Credly Acclaim Today
O
ur certificate makers provide earners with multiple avenues to share their achievements and become brand ambassadors for your organization. Discover other features below or schedule a demo to learn more.