Getting Started
How soon can I begin my credentialing program?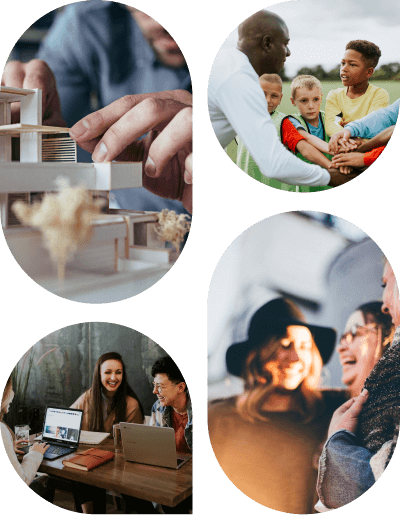 What are the available onboarding packages?
We understand that effective onboarding is essential for the success of our clients. That's why we offer a range of packages to suit different budgets and preferences. We currently offer three onboarding models: Self-Paced, Workshop and Standard. Below is an overview of the different packages. For more details, speak to your sales representative and they will assist you in picking the package that suits your need.
| | | | |
| --- | --- | --- | --- |
| | Self-Paced | Workshop | Standard |
| Assigned Customer Success Manager | | up to 2 hrs | up to 8 hrs |
| Access to Credly Academy | ✔ | ✔ | ✔ |
| Platform Training & Best Practices Consulting | | ✔ | ✔ |
| Badge Metadata Feedback & Consulting | | ✔ | ✔ |
| Access to Help Centre & Support | ✔ | ✔ | ✔ |
| Visual Design Template | ✔ | ✔ | ✔ |
| Templates & Promotion Resources | ✔ | ✔ | ✔ |
| Integration Configuration Support | ✔ | ✔ | ✔ |
| Group AMA, Platform Trainings, Masterclass | ✔ | ✔ | ✔ |
I can see Credly Academy is part of all onboarding packages, what is it, and how can I gain access to it?
All onboarding packages include access to our Credly Academy, which is an online resource center and platform that offers unlimited access to online onboarding courses for system administrators and new team members. You can expect to engage in 2-3 hours of learning activities and download plenty of resources to help you navigate the platform and analyze your program's success. Upon completion of the course, you'll earn a Credly badge!
All users have access to the Academy, directly from the platform via single sign-on (SSO). And depending on your role and needs, you have four different learning options to choose from: Quick Start, Onboarding Paths, Live Training, and Courses. Below is an overview of the different options:
Credly Quick Start

The quickest way to get up and running. This course is very tactical on how to access your account, create and issue badges. We'll also cover ways to promote your new program.


Onboarding Paths

A series of 3 short paths that cover all aspects of launching a digital credential program. This curriculum covers conceptual knowledge about credentials as well as the practical side of program creation and management.

Live Training

You will be able to register for our live training here. These sessions are offered monthly and meet the needs of those who are brand new to our platform as well as those with experience.

Courses

Most people who come to the Academy are first assigned to a path or a course, but you might be interested or have questions on a specific topic. You can find all the courses here and filter by role or topic and find the learning that works best for you.
Can I customize the platform by selecting specific functions and features?
No, selecting specific features is not possible on Acclaim. This is because our platform is designed to deliver a seamless and comprehensive experience for issuers and badge earners. Our goal is to foster lifelong learning and personal growth with diverse tools and resources tailored to various learning styles and objectives. By utilizing the complete feature set, we are confident you can effectively support your learners' educational pursuits and accomplish your organizational goals.
Does Acclaim support badging for high school students?
Yes, Credly by Pearson complies with the Children's Online Privacy Protection Act (COPPA), ensuring that we support badging for high school students who are 13 or older. Here are some high schools that utilize our platform: Uxbridge High School, Camberwell Girls Grammar School and Lauriston Girls' School.
Features and Technical Support
How are digital credentials verified?
On the Acclaim platform, every issuer is verified, and every credential is verified. A digital credential on Acclaim is verified in two ways:
Verifying that the issuing organization has created the digital credential displayed on Acclaim.

The Issuer must go through a legal contracting process to begin issuing badges on the platform. Therefore, it is not possible to sign up, create an issuing account and begin issuing badges under any organizational name. This prevents fraud.




Verifying that the individual was issued the digital credential.
Can the Acclaim platform be integrated with my existing systems?
Yes. Our REST API allows the easy transfer of information from one system to another. We can take whatever you use to signal course completion and point that to our system, where Acclaim can automatically create and issue a credential. If you haven't had a chance to explore our integrations yet, we'd be more than happy to walk you through a demo and showcase how everything works together.
Does the Acclaim platform offer accessibility features and promote inclusivity for all users?
Our platform is designed with a focus on providing a positive experience for badge issuers and earners. That is why our customer, NSITE, who trains blind and visually impaired individuals has provided positive feedback. The team finds the platform easy to navigate with no accessibility challenges for either the instructional materials made available to badge earners or the platform itself. You can read the case study here.
For a summary of the platform's features, please visit our website.
Post-purchase
What are the renewal options?
We provide various renewal options based on your need, including manual, interim (or multi-year), and automatic renewals. Our team is available to assist you in determining the most suitable plan for your needs.
What support or resources are available to help us implement and maintain our digital credential program?
You can benefit from a comprehensive library of materials, guides, FAQs, and monthly drop-in sessions crafted by our Customer Success Team. You can also log in to Credly Academy whenever you need to access our online onboarding courses.
Will I continue to receive onboarding support even after the program has been launched?
Yes, our onboarding support options are designed to help users get started with the platform quickly and effectively and to provide ongoing assistance as needed. You can also revisit Credly Academy anytime you prefer and refresh your memories in areas that you need help with.
Who should we contact if our earners need help with the platform?
You can direct them to our Help Center with a range of frequently asked questions. They can also submit a request at https://support.credly.com/hc/en-us/requests/new, where our team will get back to them as soon as possible.
What happens if we do not use the badges purchased in the first year?
The badges purchased can only be used within the contract year, whereby unused badges will expire. If you need help starting and using our platform, the Customer Success team is always here to guide you on utilizing our platform should you need it.
What would happen to my badge earners' existing credentials if I decided not to renew the contract?
Once a badge is issued and accepted, it remains with the badge earner indefinitely unless revoked by the issuing organization while maintaining an active subscription. In the event that an issuer decides not to renew their subscription with us, the acceptance of previously issued badges by the earners remains unaffected, ensuring that they retain ownership of their badges.
What happens if the badges expire? Will they be removed and what can I do to maintain them?
If badges expire on Acclaim, they remain on the badge earner's profile and are labeled as "expired." They will only be removed if they are revoked by you or if the badge earner has made their badge private. An expired badge is still accessible for verification. Additionally, you can use our expiration email feature to automatically send notifications to badge earners 60 days before their digital credential expires (timing cannot be customized) to avoid your badge earners displaying expired badges on other channels. This feature helps improve renewal and recertification rates and is set at the badge template level.
My Data
Is the platform equipped with robust security measures to ensure data protection and privacy?

We prioritize data security and privacy, adhering to stringent data integrity processes to instill confidence and security in every issuing organization using our platform. We hold multiple ISO certifications, maintain GDPR compliance, and implement robust security protocols to safeguard the privacy and security of our customers and their employees, members, learners, and users.
Learn more about the data protection and privacy measures implemented on our website.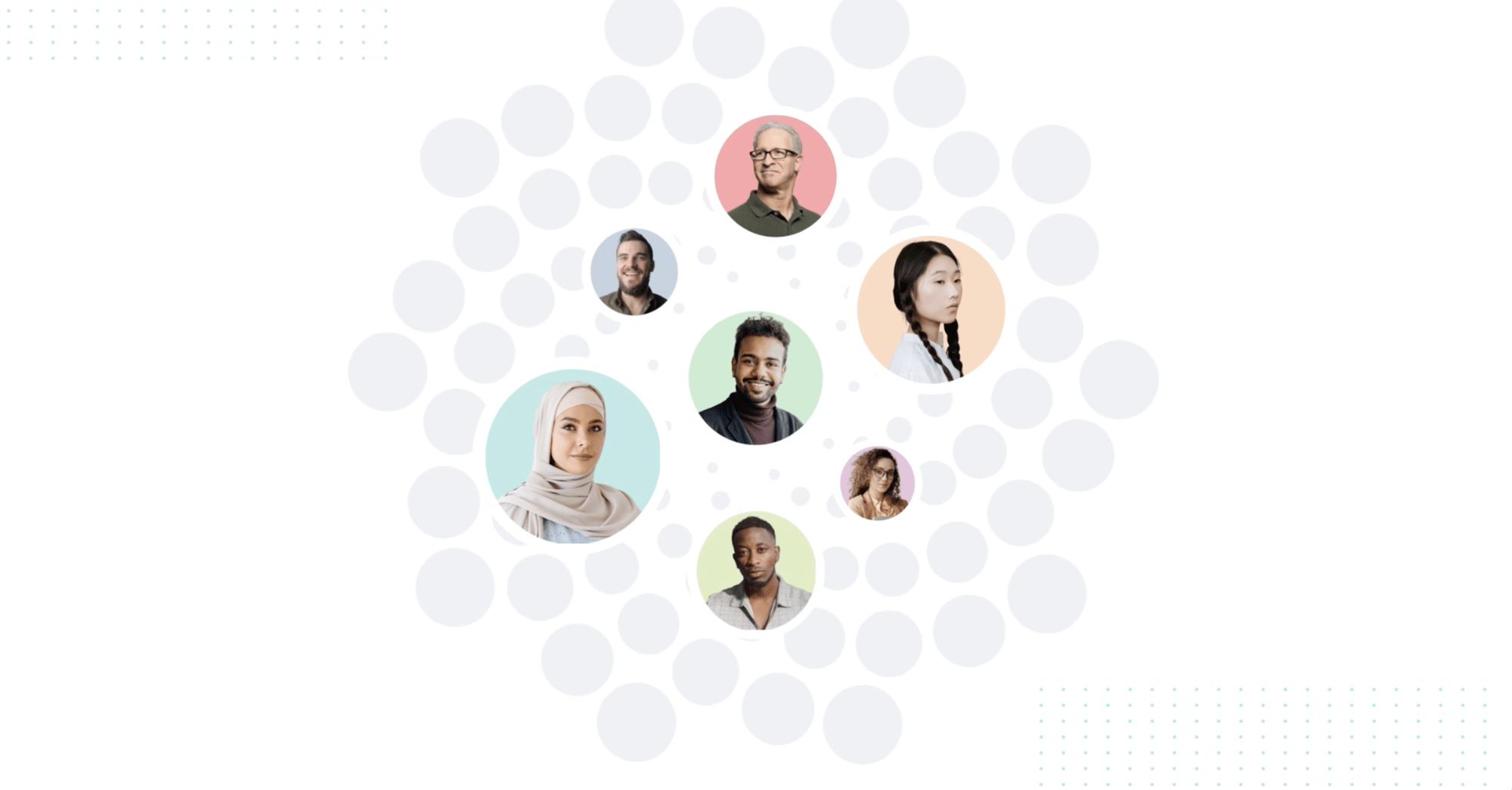 Unlock success with Acclaim
For any further questions, please do not hesitate to speak to your sales representative. If you haven't already, you can also schedule a demo here and explore the platform firsthand.